Connect Applications in the Cloud
FME™ Cloud is the most flexible way to automate the flow of data between nearly any combination of cloud and on-premises applications.

The Power of FME in the Cloud

FME Cloud is the hosted version of

FME Server

. It's the ultimate platform for connecting the web, combining the automation power of FME Server with the flexibility of the cloud. No other tool is able to handle the complexity of spatial data in apps like Google Maps, ArcGIS Online, CartoDB, and

hundreds more

.

Start by building integration workflows in

FME Desktop

's drag-and-drop interface. Then use FME Cloud to run them constantly in real time, in response to events, or on a time interval. Scale up or down as needed.
---
Get Started with a Free $250 Credit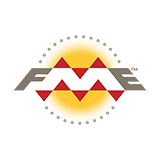 FME Cloud Locus FME Cloud VAR Account Customer Signup
Get started with a free $250 credit.
---